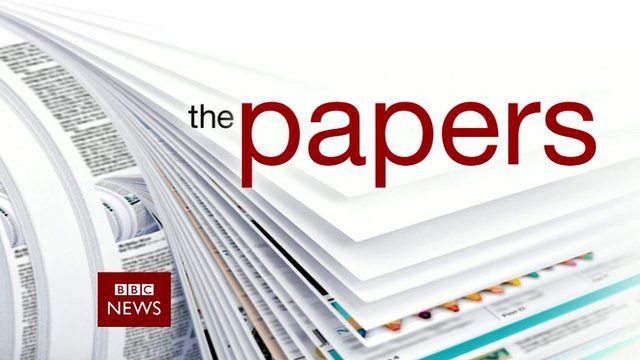 Video
The papers: Saturday's front pages
The Independent's economics editor Ben Chu and broadcaster Alice Arnold joined the BBC News Channel to review Saturday's front pages.
They began by discussing the Guardian's coverage of Buckingham Palace's denial of "any suggestion of impropriety with underage minors" by Prince Andrew. The pair also discussed the paper's lead story suggesting that the Conservatives will outspend Labour by three to one during the general election campaign.
The reviewers also discussed the Times's front page, which says hospitals are paying locum doctors almost £2,000 a day to staff overwhelmed casualty departments, and the Daily Telegraph's suggestion that a slump in the value of the euro could mean Britons enjoy cheap continental holidays.