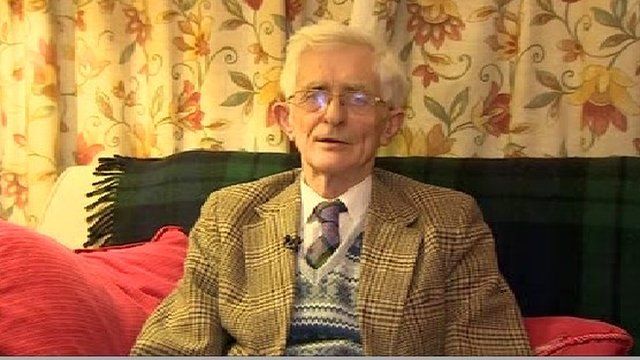 Video
Lockerbie bombing: Prosecutor's comments about al-Megrahi 'unfortunate'
Scotland's top prosecutor has reaffirmed his belief that Abdelbaset al-Megrahi is guilty of killing 270 people in the Lockerbie bombing.
Lord Advocate Frank Mulholland said no Crown Office investigator or prosecutor had ever raised a concern about the evidence used to convict Megrahi.
Megrahi's part in the bombing has been called into question in a series of books and documentaries.
Dr Jim Swire, whose daughter Flora died in the Lockerbie bombing, said Mr Mulholland's comments were ''unfortunate'' and he continued to believe that Megrahi was innocent.
Go to next video: 'No concerns raised about evidence'