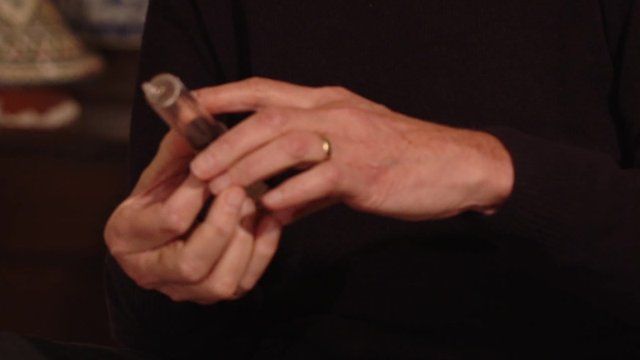 Video
Colin Norris: Fresh doubt over nurse's murder conviction
A nurse who was convicted of being a serial killer and jailed for a minimum of 30 years could be the victim of a miscarriage of justice.
Colin Norris was found guilty in 2008 of murdering four elderly patients and attempting to murder a fifth at two hospitals in Leeds.
Norris, 37, from Glasgow has always protested his innocence.
But now a Panorama investigation has thrown the blood test result into question.
Professor Terry Wilkin, an endocrinologist specialising in diabetes at the University of Exeter, has collaborated on research with a mathematician to try and establish how much insulin would have to have been injected in Ethel Hall's case.
Panorama's Mark Daly reports.
Panorama: The Innocent Serial Killer? on BBC One on Monday at 20:30 GMT.
Go to next video: June Morrison: 'My world was closing in'