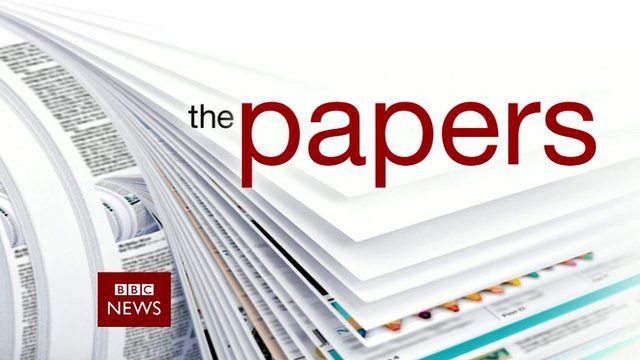 Video
The papers: Saturday's front pages
Louise Court, editor-in-chief of Cosmopolitan magazine, and Guy Woodward, who chairs the British Society of Magazine Editors, joined the BBC News Channel to review Saturday's papers.
They began by looking at the Times's coverage of Chancellor George Osborne's announcement of new bonds offering better-than-average interest rates for pensioners.
The pair then moved on to the Guardian's front page, which reports the European Commission president's criticism of David Cameron's comments about immigration. They also discussed the Daily Telegraph's report that Nigel Farage asked ex-Conservative minister Enoch Powell to back him in by-election campaigns in the 1990s.