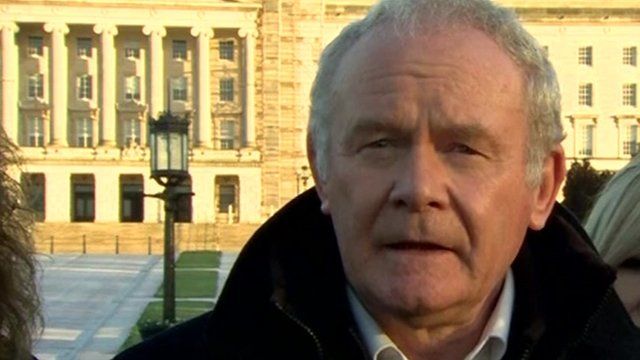 Video
Sinn Fein hopes for finance package resolution
David Cameron has said Northern Ireland's politicians must agree on contentious issues like parades before they can receive financial help for the province's budget.
He was speaking after all-night talks at Stormont, which ended without agreement.
Northern Ireland's first minister, the DUP's Peter Robinson, said some progress has been made and that talks would continue.
The deputy first minister, Sinn Fein's Martin McGuinness, said the parties had to work hard to strike a deal quickly.
He added: "We hope we can arrive at a place that we all can live with in relation to the past."
Go to next video: 'We made good progress but no deal'