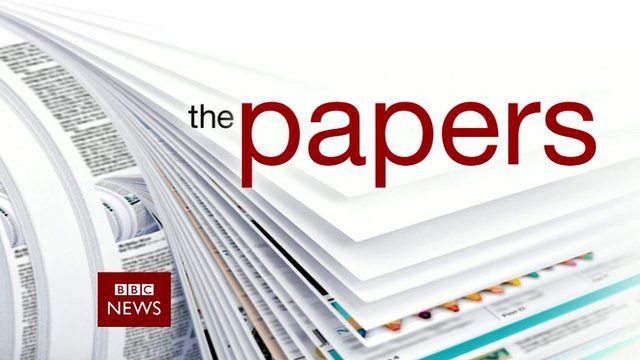 Video
The papers: Friday's front pages
Mail on Sunday City editor Simon Watkins and media commentator Neil Midgley, from the business website Forbes, joined the BBC News Channel to review Friday's papers.
They began by discussing the Sun's front page, proclaiming its victory in a libel case brought by ex-government Chief Whip Andrew Mitchell over claims he had branded a police officer a "pleb".
The pair then moved on to the Daily Mail's coverage of the story, suggesting Mr Mitchell faces a £2m bill for legal costs, before looking at its preview of David Cameron's speech on immigration, in which he will propose a crackdown on benefits for migrants.
They also looked at the Guardian's coverage of the story.