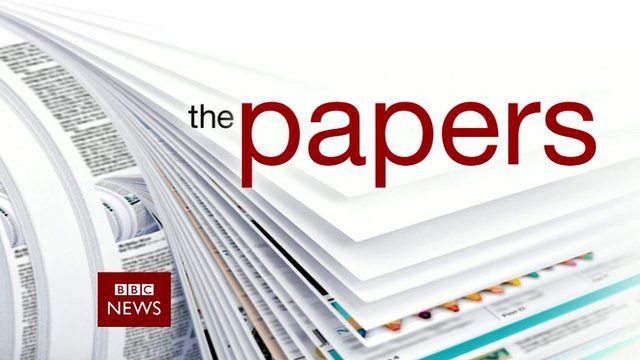 Video
The papers: Thursday's front pages
Kate Devlin, Westminster correspondent for Glasgow's Herald and Robert Fox, defence editor at London's Evening Standard, joined the BBC News Channel to review Thursday's front pages.
They began by discussing the Times's approach to the expected announcement about plans for further devolution to the Scottish parliament, before looking at the Guardian's coverage.
The pair then moved on to the Metro's front-page story, about the reaction of commuters to police leaflets advising what to do in the event of a terrorist attack.
They also discussed the Independent's lead story, in which Home Secretary Theresa May is accused of "burying" critical reports. A Home Office spokesman is quoted saying that publication has been brought into line with the law and parliamentary protocols.