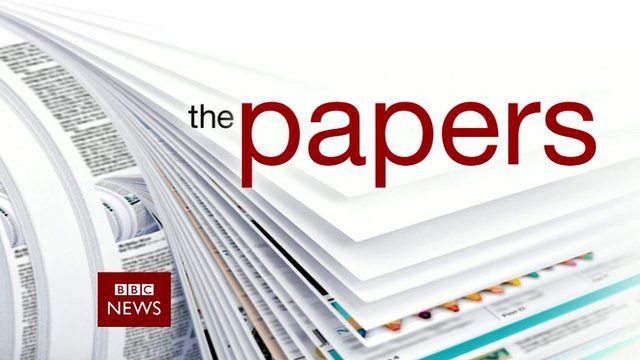 Video
The papers: Friday's front pages
Broadcaster David Davies and Sue Matthias, who edits the Financial Times Weekend magazine, joined the BBC News Channel to review Friday's papers.
They began by discussing the Sun's front-page story, which focuses on the furore over a tweet from Labour's Emily Thornberry - showing a Rochester house festooned with England flags - that resulted in her leaving the front bench amid claims of "snobbery".
The pair then moved on to the Daily Mail's front-page picture, which also concentrates on the Rochester by-election. The papers went to press before the result was declared but the photograph shows the UKIP leader Nigel Farage enjoying a pint while its headline asks: "Something to celebrate?"
They also examined the Mail's lead story about an NHS hospital trust which has threatened the relatives of elderly "bed-blockers" with legal action to have their loved-ones "evicted" from the wards unless they are found space in care homes.