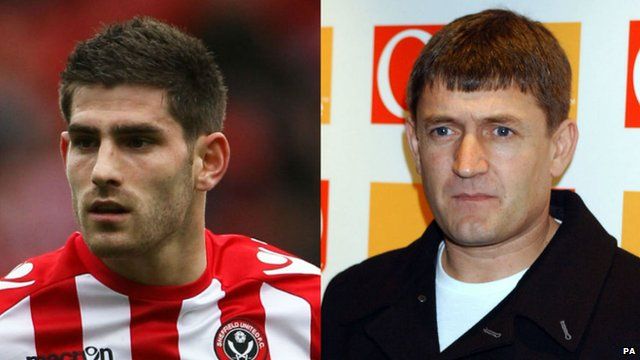 Video
Paul Heaton: Ched has 'right' to play, but not for Blades
Ched Evans has the "right to rebuild" his career, but not at "badly damaged" Sheffield United, musician Paul Heaton has said.
The Beautiful South star resigned as patron of Sheffield United after the club's decision to allow convicted rapist Evans to train.
He is the fourth patron to resign over the club's decision.
The club said it had allowed Evans to train following a request from the Professional Footballers' Association.
Mr Heaton said Evans had the right to play football, "but that shouldn't be walking straight out of prison into the shirt of the club he so badly damaged".
He told Radio 5 live Drive: I think it's time for him to move on and for the club to drag their reputation out of the gutter."