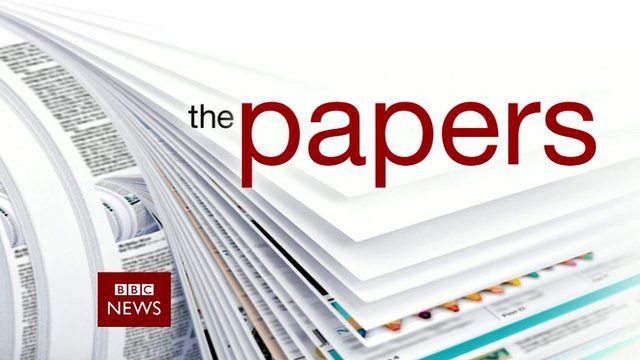 Video
The papers: Sunday's front pages
The broadcaster and football commentator Clarke Carlisle and the journalist and broadcaster Shyama Perera joined the BBC News Channel to review Sunday's front pages.
They began by discussing the Mail on Sunday's front-page lead - claims that a British member of the Islamic State extremist group called "Jihadi John" has been wounded in Iraq.
The Sunday Telegraph's lead story that a British doctor awaiting trial at the Old Bailey has fled to Pakistan and joined the Taliban was also discussed, as was a story about a new estimate for the number of fighters who have joined Islamic State.
They finished off their discussion with the Sunday Times' story that road signs supposedly discriminate against the over-50s.