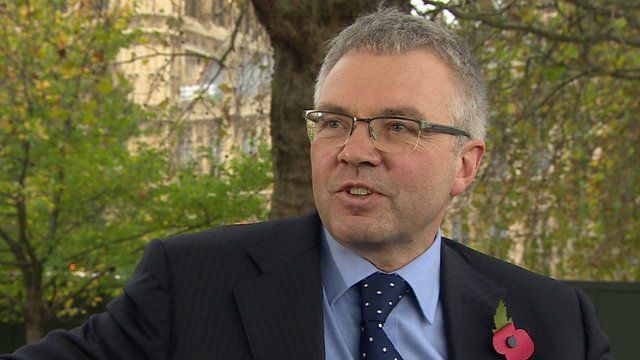 Video
Home Office abuse claims: 'No evidence of cover-up' - Wanless
There is no evidence that records on allegations of child abuse by prominent figures were deliberately removed or destroyed, a review has found.
Ministers asked the head of the NSPCC to examine how the Home Office dealt with files alleging abuse from 1979-99.
Peter Wanless's report said it was impossible to say whether files were removed to cover up abuse - but found nothing to support such a claim.
He told the BBC's Daniel Sandford that the review had "pushed our luck" to look beyond the Home Office into other public sector areas, to see if they had any information on what the Home Office knew about organised child abuse.
Go to next video: What is the Wanless Review about?