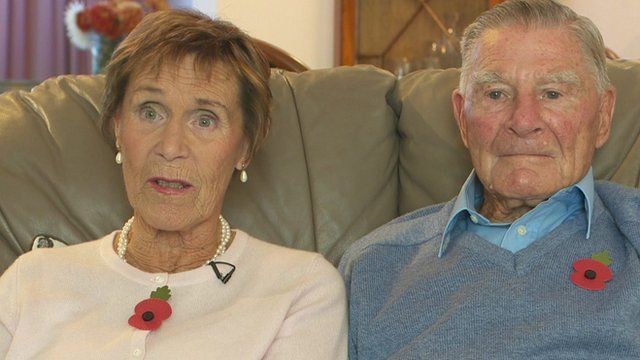 Video
World War One Veterans' Association founders Brenda and Dennis Goodwin
The founders of the World War One Veterans' Association talk about how the organisation grew to more than 400 veterans over 20 years after they took a small party on a trip back to the battlefields of northern France.
The association has provided a platform for veterans to be able to talk about their experiences and what they had been been through.
There are no survivors now, but Brenda and Dennis Goodwin explain how they want to educate children and remind them what "that special generation" of men did for them.
UK viewers can watch the full programme on iPlayer for 30 days from transmission
Go to next video: PM: Poppy display 'truly extraordinary'