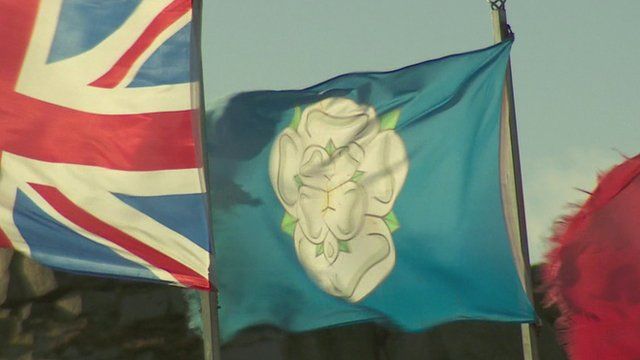 Video
UK devolution: Could the House of York rise again?
What could David Cameron's promise of a new UK constitution mean for the north of England?
Politicians, campaigners and business leaders were meeting at a convention in Leeds on Thursday looking at the future of the region.
In Yorkshire, some campaigners are calling for more devolved power.
The BBC's home editor Mark Easton is taking a road trip around the UK looking at how devolution could work - and testing the public appetite for change.
On day four of his tour, he stops in Leeds to look at the options being explored for a more powerful north.
Go to next video: Welsh lessons for English devolution