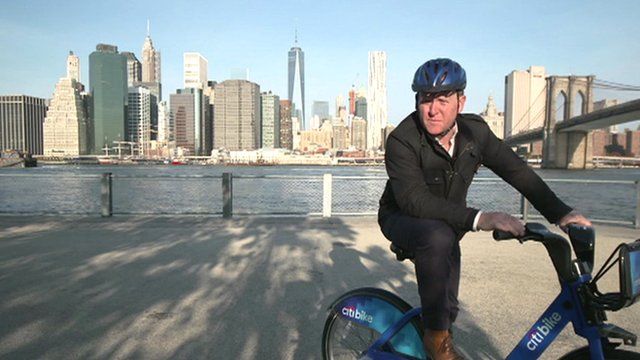 Video
Cycling safety: Should cars and bikes be separated?
Mayor of London Boris Johnson is planning to create dedicated cycle lanes across London at a cost of almost £50m.
A "significant number" of the new projects should be under way by 2016, the mayor's office said.
Many city planners are now trying to separate motorists and cyclists as more and more people take to two wheels.
New York City now has 400 miles of bike lanes and has just passed a law to reduce the speed limit to 25mph - to reduce casualties and increase levels of cycling.
John Maguire reports.
BBC Breakfast has a week of special reports on cycling from 3-7 November.
Go to next video: Getting lorry drivers on their bikes