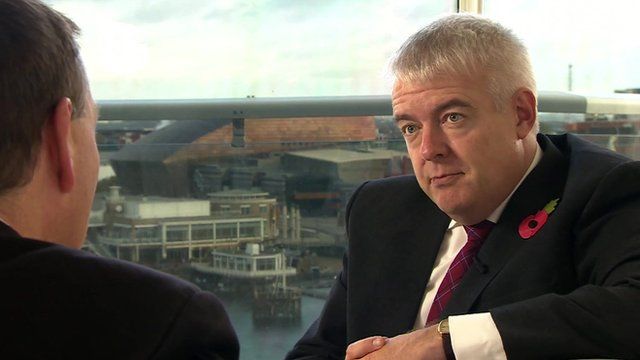 Video
UK devolution: Wales first minister says certainty is key
Moving more powers from Westminster to the nations and regions of Britain has moved up the political agenda since the Scottish Referendum in September.
Wales has had its own elected Assembly since 1999, and has had the power to make its own laws since 2006.
Many areas of government are devolved to Cardiff, including health, education and culture, although others such as defence are still controlled by Westminster.
Plans to give the Assembly government responsibility for raising some of the money it spends are currently making their way through legislation.
The BBC's Home Editor Mark Easton is taking a road trip around the UK looking at how devolution could work - and testing the public appetite for change.
He spoke to Wales's First Minister Carwyn Jones about how devolution was working and what he wants to change.
Go to next video: Scotland: What tipped the balance?