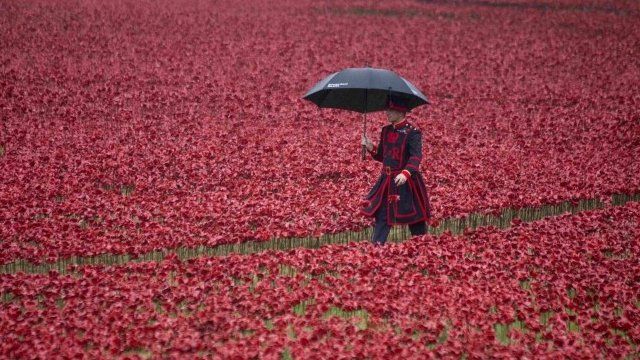 Video
Tower of London poppies: Artist Paul Cummins hails 'community project'
The artist behind a project to place almost 900,000 ceramic poppies around the Tower of London has said he is surprised and happy that so many people have "taken it to heart".
The installation, titled Blood Swept Lands and Seas of Red, uses each poppy to commemorate the life of a fallen British or colonial soldier. The final one will be planted on Armistice Day.
Paul Cummins told the BBC's Geeta Pendse that it was a "shame" that it would ultimately be dismantled but that its transience was important, with the poppies being sent to people around the world.
Go to next video: Potteries' poppies nearly complete