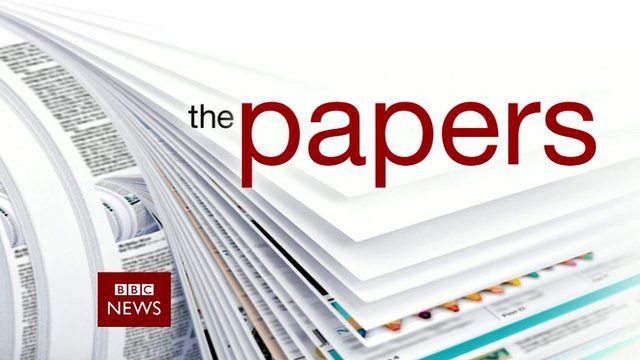 Video
The Papers: Tuesday's front pages
The broadcaster Lynn Faulds Wood and the London Evening Standard's home affairs correspondent Martin Bentham joined the BBC News Channel to review Tuesday's front pages.
They began by discussing the Daily Mirror's front-page tribute to Linda Bellingham, the well-known actress and TV presenter who has died at the age of 66. She suffered from the same form of cancer as Faulds Wood, who was diagnosed herself more than 20 years ago. She said screening was the answer to detecting the disease in its early stages.
Reports of a "cure" for paralysis also featured in their conversation, as did the Daily Mail's claim that "thousands" of Welsh people are moving to England because of problems with Wales' NHS.