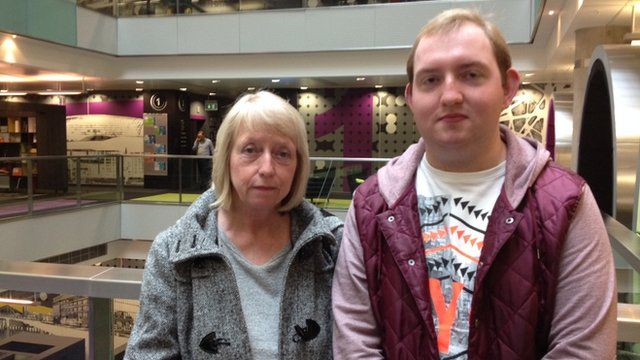 Video
Father's gambling puts family at risk of losing home
The family of a gambler who stole £53,000 to fund his 30-year addiction say he has put them at risk of losing their home.
Accountant David Bradford was jailed for two years for fraud, after he took money from his company to cover his debts.
His wife Denise, 62, said she was "totally shocked and disappointed" at her husband's deceit - which has cost the Sheffield family hundreds of thousands of pounds.
Adam, 22, the eldest of Mr Bradford's three sons, said it was only when his father went to prison that they uncovered the trail of unpaid bills, credit cards and payday loans he had left behind.
This clip is originally from Radio 5 live Daily on 16 October 2014.
Go to next video: Why fixed odds betting is in the news