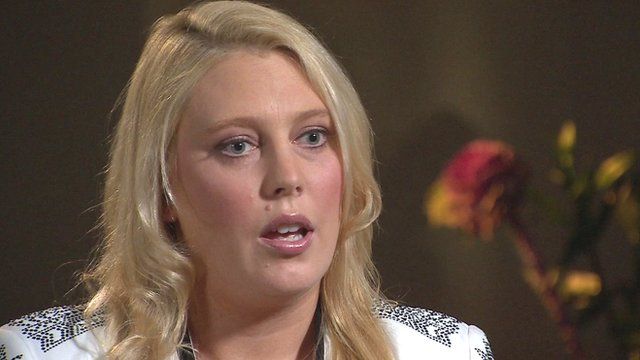 Video
Royal hoax DJ Mel Greig 'was sent bullets in the post'
A radio DJ who took part in a hoax call after which a nurse killed herself, has described how she was subjected to ''trolling and death threats'' by members of the public.
Mel Greig told Newsnight's Evan Davis: "I was in lockdown for months. There were bullets with our name on it sent to police stations."
She added: "I don't want to sit here and go 'poor me, it was terrible'.
"[The Saldanha family] have lost a wife and a mother, but the trolling and the death threats were disgusting."
Jacintha Saldanha took her own life in 2012, three days after answering the hoax call to a London hospital treating the Duchess of Cambridge.
You can see the full interview on Monday's Newsnight at 22:30 BST on BBC Two.
Go to next video: Royal hoax call nurse 'very upset'