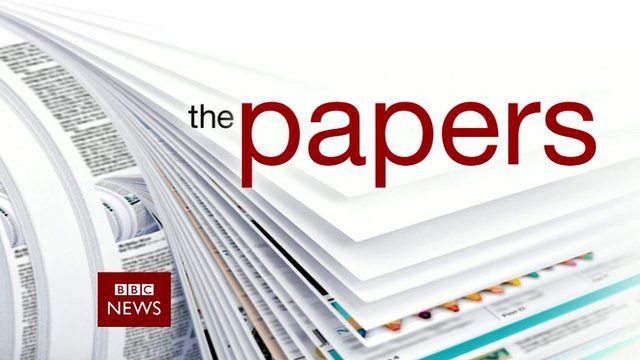 Video
The papers: Sunday's front pages
Journalist and broadcaster Shyama Perera and Philippa Kennedy, ombudsman for the Sun, reviewed Sunday's papers on the BBC News Channel.
They began by discussing the discovery by police in west London of a body believed to be that of the suspect in the killing of teenager Alice Gross. The story features on the front pages of almost every paper.
The review moved on to stories examining the release of a video by Islamic State militants showing the beheading of British aid worker Alan Henning.
Another talking point was the Sunday Telegraph's front page story quoting the parents of the first baby to be born from a transplanted womb.