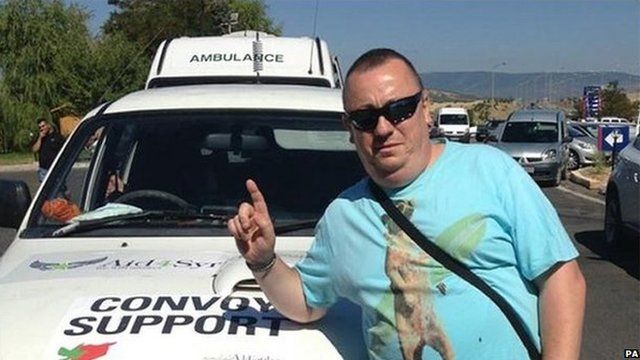 Video
Alan Henning: Government abandoned him, says aid worker
A colleague of Alan Henning has accused the British government of abandoning the aid worker, after Islamic State released a video purporting to show his beheading.
David Cameron has said Britain would do all it could "to hunt down these murderers and bring them to justice".
Speaking on the Today programme, Majid Freeman, a Leicester aid worker who worked with Mr Henning in Syria, said he appeared to have been "abandoned", and that the UK's decision to join US-led airstrikes may have "sealed his fate".
However, former head of the British Army Lord Dannatt said "part of the harsh price" to be paid in confronting the "abomination" of the organisation.
First broadcast on BBC Radio 4's Today programme on Saturday 4 October.