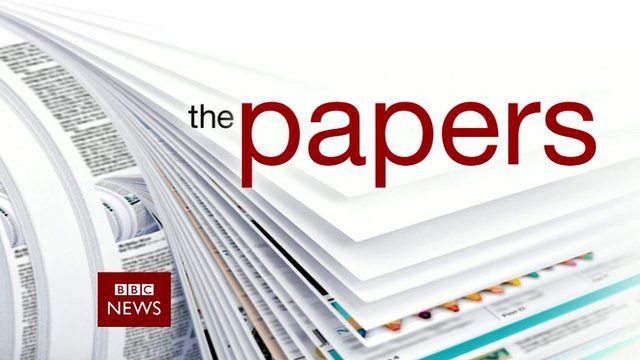 Video
The papers: Friday's front pages
Mail on Sunday contributing editor Ian Birrell and Daily Mirror deputy political editor James Lyons joined the BBC News Channel to review Friday's papers.
They began by discussing the Times's front-page lead which reveals the results of an opinion poll suggesting that the Conservatives have moved ahead of Labour.
The pair then moved on to coverage in the Financial Times and the Daily Mail of Justice Secretary Chris Grayling's proposals for a UK Bill of Rights.
They also examined the Daily Mirror's front page, which suggests a pill that stops people wanting to drink alcohol after one drink could be made available on the NHS.