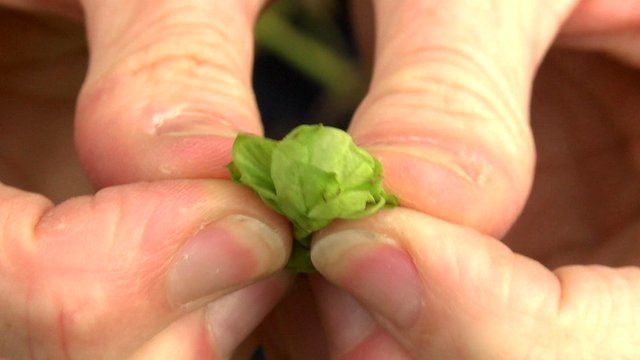 Video
Why American drinkers prefer the lighter taste of UK hops
Stocks farm is one of only 50 hop farms left in the UK.
This farming sector has been in decline for decades and the global market is now dominated by the US and Germany.
However, over the past four years, British hop farming has revived, helped by a surge in demand from an unexpected quarter.
Farmers found that whereas in 2009 they sold only 365 tonnes of hops, in 2013 they sold 600 tonnes.
Alison Capper, who runs Stock Farm and is head of the British Hop Association, says the demand nowadays comes from Americans, who prefer British hops because they have a more mellow, subtle aroma.
Go to next video: Bangalore's booming brewery scene