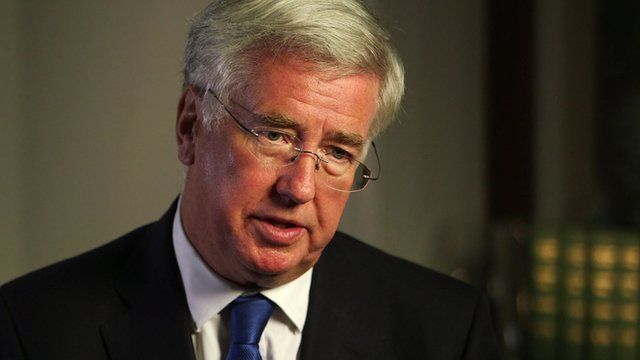 Video
Islamic State air strikes: Fallon warns of long, drawn-out campaign
Defence Secretary Michael Fallon has told the BBC's Newsnight that UK air strikes in Iraq are the start of "a long, drawn-out campaign".
After a seven-hour debate on Friday, MPs voted for military action against Islamic State (IS) extremists in Iraq by 524 votes to 43.
Other coalition members, including the US, Australia, several European countries and five Middle East nations, are also targeting positions of IS - also known as Isil - in neighbouring Syria.
However, Mr Fallon said that although there was a strong legal case for action in that country, it was a much more complicated picture.
Go to next video: BBC inside Islamic State 'ghost town'