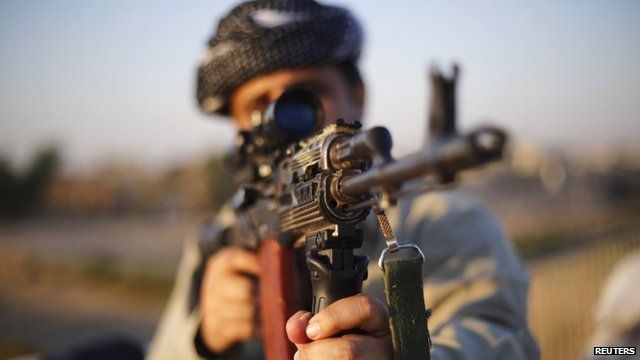 Video
Iraq PM to ask UK for military 'help'
Iraq's ambassador in London Faik Nerweyi, has said that help against Islamic State "will be core" of Iraqi Prime Minister Haider al-Abadi's discussion with David Cameron when they meet later today.
Speaking to Today programme Presenter Mishal Husain, he explained:
"We have been asking all along since June to have help against ISIS and I believe that's going to be core of the discussion between them."
Asked whether the help would involve airstrikes, he said: "Absolutely, and also weapons and many other support."
"To defeat this terrorist organisation is the priority now," he added.
First broadcast on BBC Radio 4's Today programme on Wednesday 24 September.