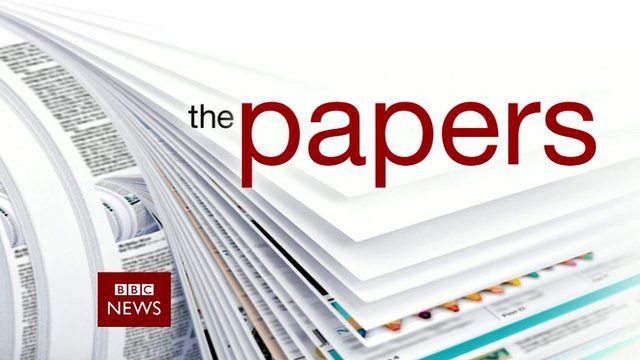 Video
The papers: Wednesday's front pages
Sunday Times editorial director Eleanor Mills and political commentator Lance Price joined the BBC News Channel to review Wednesday's papers.
They began by discussing the Daily Mail's report about an audio recording having been sent to the wife of a hostage being held by Islamic State (IS) militants, in which her husband begs for his life.
The pair also examined the Times's treatment of the story, along with its front-page images of the damage caused to an IS "command and control centre" in Syria by a US bombing raid.
They also look at the Guardian's front page, in particular its coverage of Ed Miliband's speech to the Labour Party Conference, and the Independent's suggestion that both Mr Miliband and Prime Minister David Cameron made "gaffes" on Tuesday.