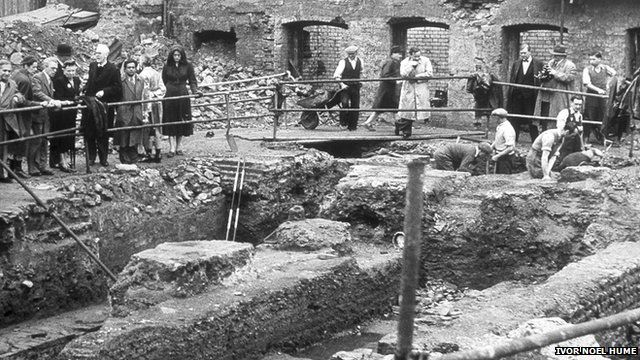 Video
When Temple of Mithras was unearthed in London
In a month which marks 60 years since the discovery of the Temple of Mithras in London, a project is under way calling for people who witnessed the excavation in 1954 to come forward to tell their stories and share their pictures of the event.
Sophie Jackson, an archaeologist at Museum of London Archaeology, told the Today programme that it was "certainly one of the greatest discoveries in the 20th Century".
She explained the level of interest in the archaeological discovery when it was initially opened for a limited two-week viewing as the temple was excavated:
"It was quite phenomenal... They expected a few hundred people to turn up and on the first day 35,000 people queued up for a hour and a half slot."
First broadcast on BBC Radio 4's Today programme on Monday 22 September.