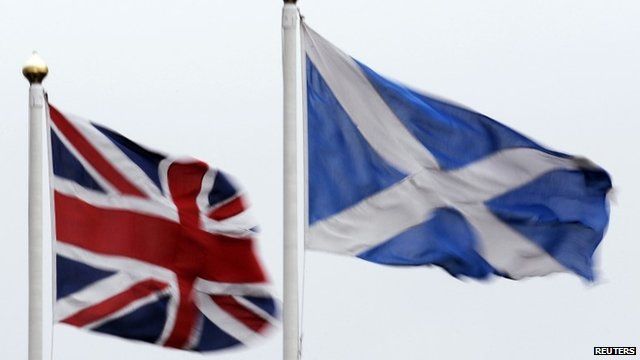 Video
Heart vs head? Role of passion in referendum
After Westminster party leaders offered emotional pleas for Scots to vote 'No' in the forthcoming referendum on independence, what role does passion play in the independence debate?
On Today, crime writer Val McDermid explained that "we all have strong emotional bonds to the place we feel we belong, but as well as that we have to go beyond just a purely gut reaction and actually look at the wider picture."
Daily Mail sketch writer Quentin Letts commented that a lot would be learned from the way the campaigns had been conducted:
"About the 'Yes' campaign, there's been tremendous zest and youth... but I've also been struck by the Wagnerian gloom of the Scottish Labour party."
"There is a complete lack of zest in the 'No' campaign," he added.
First broadcast on BBC Radio 4's Today programme on Thursday 11 September.