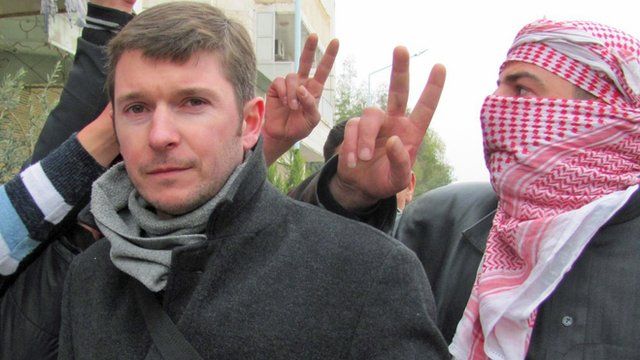 Video
Ex hostage concerned about ransom payments
A Belgian man who was held hostage in Syria says that "when a government decides to pay, the citizens of that country would be targeted more than others."
Pierre Piccinin, who was held and tortured by Syrian extremists in 2012, told the Today programme's Mike Thomson that Islamic State don't want money but "they just keep people hostage to make propaganda - you cannot negotiate with them."
Pauline Sweeney, stepmother of Peter Moore, a Briton who was kidnapped and held in Iraq for over two-and-a-half years from 2007 to 2009, said when you are one of the family members of the hostage, the "not knowing" is what is worst.
"In some ways it's worse than being a hostage because at least then you know what's happening to you."
First broadcast on BBC Radio 4's Today programme on Friday 5 September