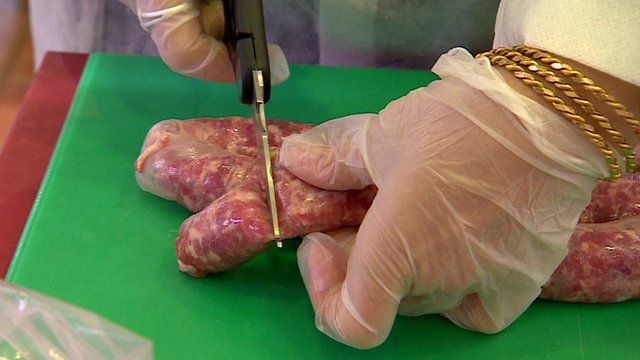 Video
Food crime unit to be set up following horsemeat scandal
Britain is to get a food crime unit to fight the trade in fraudulent foods. The special force is a response to last year's horsemeat scandal, which saw contaminated beef products reaching supermarket shelves across Europe.
A report by the food security expert Professor Chris Elliot says gangs have found a market with "huge profits and low risks," and that the food industry shows "a worrying lack of knowledge" about the extent of criminal operations.
The report says a dedicated food crime unit would protect consumers.
Claire Marshall reports.
Go to next video: Engineers build meat-analysing machine