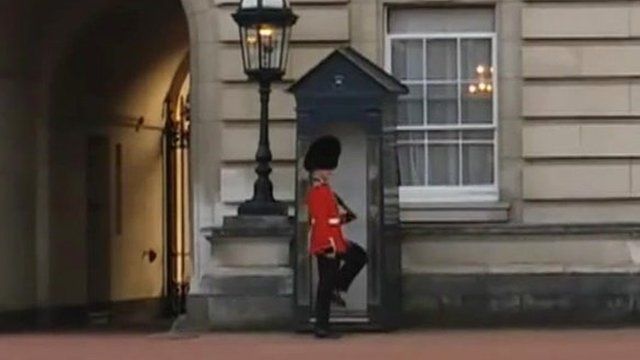 Video
'Silly walks' Buckingham Palace Guardsman under investigation
A British soldier is being investigated for apparently breaching military discipline by trying to entertain tourists while on guard duty outside Buckingham Palace.
A video posted on YouTube shows the Grenadier Guardsman, in full ceremonial uniform, pirouetting and marching in a comical fashion.
A military spokesman said any soldier falling short of the army's high standards could expect to face appropriate action.
Andy Richards, who was at the palace with his children, filmed the Guardsman in action. He told the BBC he "seemed to be not doing what he should... he was obviously playing a bit to the crowd."
Go to next video: Guardsmen play 'Congratulations'