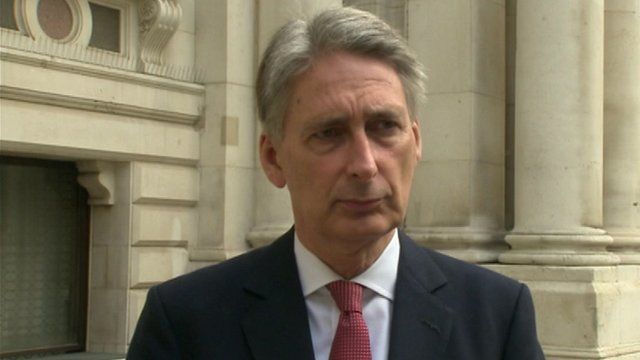 Video
Hammond pledge to protect British hostage
David Cameron has chaired a Cobra meeting to discuss a threat by Islamic militants to kill a UK man. The threat is made in a video purporting to show the beheading of a second US journalist, Steven Sotloff.
Speaking after the meeting, the Foreign Secretary Philip Hammond said the video appeared to be genuine and that it looked as if the militant was the same man with a British accent who killed American journalist, James Foley.
He said Britain would look at "every possible option" to protect a British hostage being held by the militant group, Islamic State.
Go to next video: Islamic State 'kills US journalist'