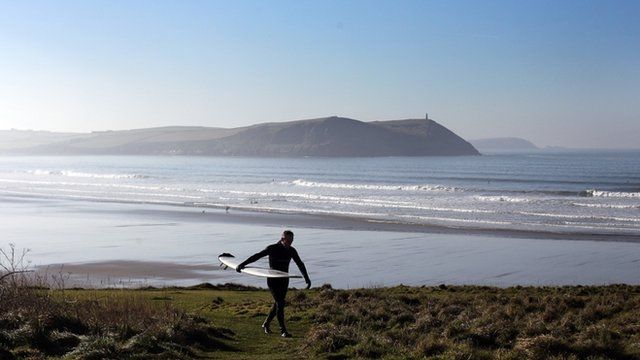 Video
Should swimmers wear wetsuits?
David Cameron has recently been pictured emerging from the sea in Cornwall wearing a wetsuit. But would you, like the prime minister, don a rubber suit for a dip at the seaside?
"I think we spend our lives being kind of double glazed against real experience... if you just strip off and jump in you'll feel everything that swim has to offer and it is fantastic," Jenny Landreth, author of Swimming London, told the Today programme.
But the founder of The Outdoor Swimming Society, Kate Rew, said that "wetsuits are great. They're a stepping-stone. Many people progress from wearing a wetsuit to not wearing a wetsuit. Without a wetsuit they never would have got in".
First broadcast on BBC Radio 4's Today programme on Monday 25 August.