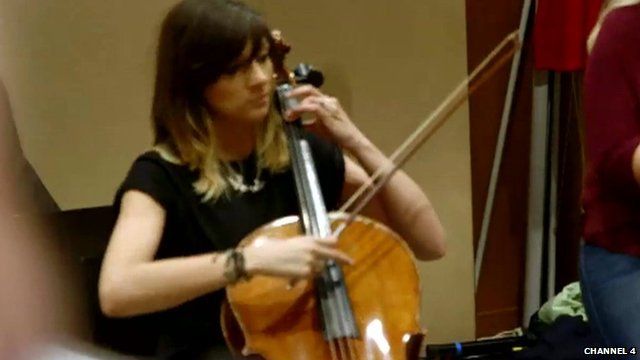 Video
'How I played classical cello whilst addicted to alcohol'
A leading cellist and former member of the National Youth Orchestra has told the BBC how alcoholism blighted her career.
Rachael Lander spoke to BBC Breakfast ahead of her appearance in a Channel 4 documentary about addiction.
The programme brings together ten musicians - who have all battled an addiction - for a one-off performance with the London Symphony Orchestra.
Ms Lander also commented on the recent press coverage of former England footballer Paul Gascoigne, who is reported to have relapsed in his bid to give up drink.
She said: "Alcoholism and addiction is a disease that tells you that you haven't got it ... that's the really frightening thing about addiction".
Addicts' Symphony Channel 4, Wednesday 27th August, 11pm
Go to next video: Alcohol tax 'should fund rehab'