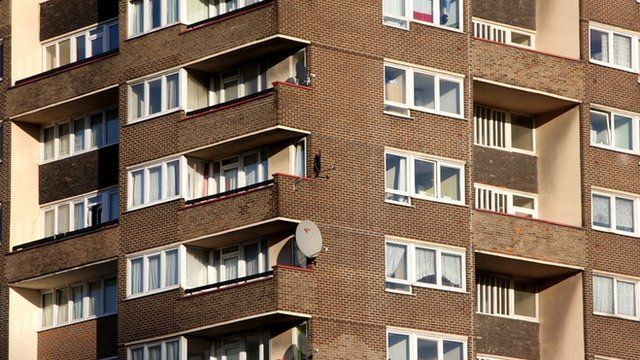 Video
Britain's housing estates 'a national embarrassment'
Britain's housing estates are "nothing short of a national embarrassment", according to a new report published by Policy Exchange, a think tank on the right of British politics.
Crime writer Gavin Knight, who wrote the report The Estate We're In, told the Today programme that decades of neglect have led to acute social problems that are "entrenched and generational, including lone parent families, poor parenting skills, domestic violence and low levels of employment".
The report says it would be "morally inexcusable" for policymakers not to pledge to turn around the most deprived council estates within ten years.
Housing minister Brandon Lewis said falling unemployment will help prevent these social problems.
"The real key is the local community to have the power and support of the government to make a difference," he added.
First broadcast on BBC Radio 4's Today programme on Friday 22 August.