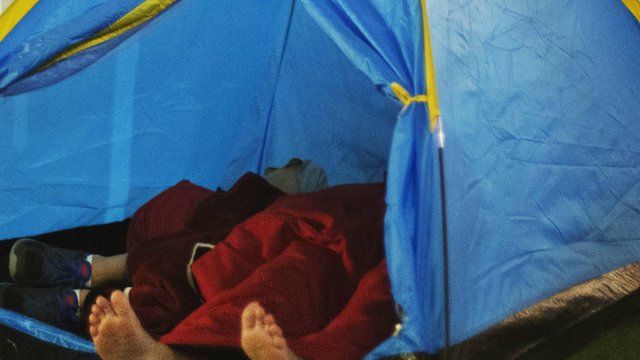 Video
'I'm living in tent with my 15 year old son'
The Home Secretary, Theresa May, says the law doesn't do enough to protect victims of domestic violence.
The government is looking to create a new law of domestic abuse in England and Wales. The offence wouldn't just cover acts of physical violence but also cruel and controlling behaviour.
'Jane' spoke with Tony Livesey on BBC Radio 5 live to say "I am currently living in a tent with my 15 year old son and dog because nobody will take us. "When I was pregnant with my son I went to the hospital with a very bad bruise to my stomach - a footmark - and nobody asked any questions at all".
Go to next video: 'More action on domestic violence'