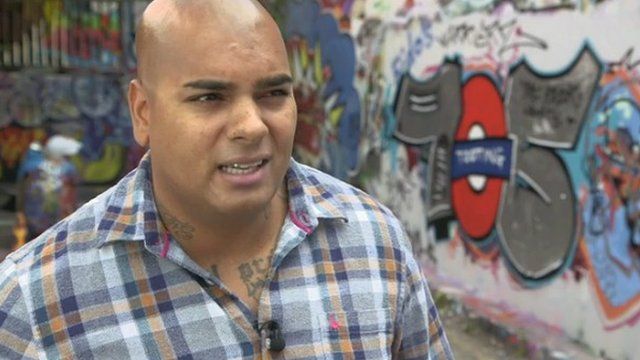 Video
Former gang member: "I struggled with violence in prison"
Justice Secretary Chris Grayling has admitted to the BBC that prisons in England and Wales face problems with violence, suicides and staff shortages.
But he maintained there was "not a crisis in our prisons", saying the government was meeting the challenges of a rising prison population.
It comes as the Isis Young Offenders Institution in London is criticised by inspectors in an official report.
As a teenager, Justin Rollins was a member of a graffiti gang. The gang soon became violent and he soon found himself in jail.
He told the BBC he struggled with the violence in prison and believes more work should be done to help vulnerable inmates cope behind bars.
Go to next video: Cost-saving claim over prison security