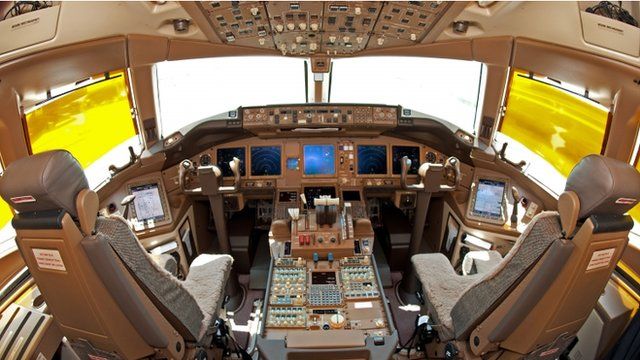 Video
Debate after pilot's arm 'detached while landing'
A pilot lost control of a passenger plane after his artificial arm became detached as he was coming in to land, an accident report has said.
The Flybe flight from Birmingham, with 47 passengers on board, was approaching Belfast City Airport in gusty conditions on 12 February.
It landed heavily but no-one was hurt and the plane was not damaged.
Steven Robinson is also a pilot with a prosthetic limb. He lost an arm in a motorbike accident but later obtained a pilot's licence and now flies light aircraft.
Speaking on the Today programme, Mr Robinson said that, while pilots with prosthetic arms are "not so common", there are a lot of people with prosthetic legs flying aircraft.
First broadcast on BBC Radio 4's Today programme Thursday 14 August.