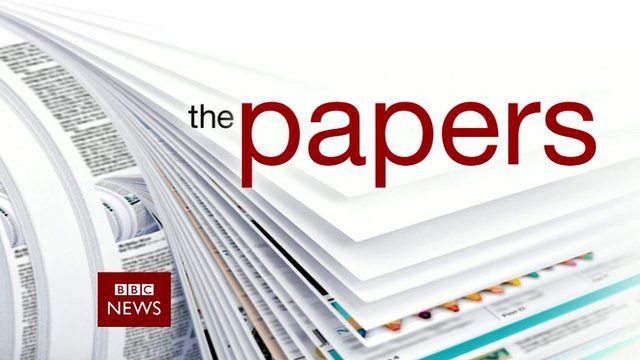 Video
The papers: Thursday's front pages
Financial Times Weekend editor Caroline Daniel and Eleanor Mills, editorial director of the Sunday Times, joined the BBC News Channel to review Thursday's front pages.
They began by discussing coverage on the Daily Mail, Times and Guardian front pages of London Mayor Boris Johnson's intention to try to return to Parliament as an MP.
The pair then moved on to the Guardian's coverage of the conflict in Iraq, where it says 40,000 refugees are hiding from jihadists on the side of a mountain.
They also examined the Daily Telegraph's front-page lead, suggesting that some 650,000 people are preparing to draw down their pension savings rather than using them to buy an annuity.