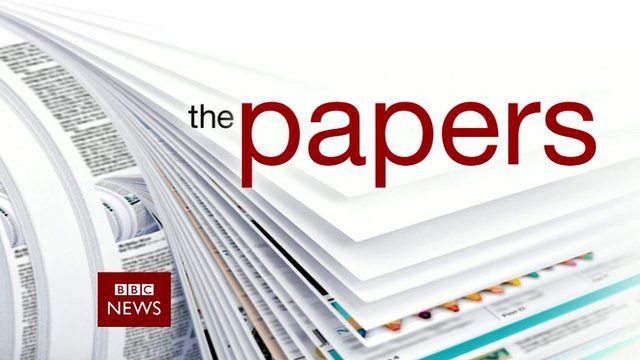 Video
The papers: Wednesday's front pages
Sun political correspondent Craig Woodhouse and Jeane Freeman, from Scottish campaign group Women for Independence, joined the BBC News Channel to review Wednesday's papers.
They began by discussing the Times's front page story which describes a "Tory war" in the wake of Baroness Warsi's resignation as a minister over the UK's stance on the Gaza conflict.
The pair then examined coverage of the debate over Scottish independence between First Minister Alex Salmond, speaking for the "yes" campaign, and pro-Union Better Together campaign leader Alistair Darling in the Daily Mail and the Scotsman.
They also discussed the Guardian's lead story about research suggesting that a daily dose of aspirin could help ward off cancer.