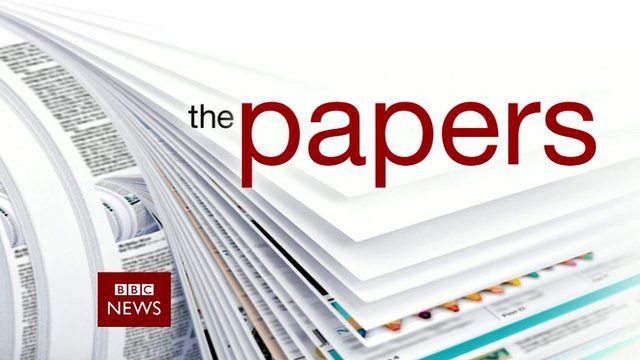 Video
The papers: Wednesday's front pages
Sun chief political correspondent Kevin Schofield and Kate Devlin, Westminster correspondent for Glasgow's Herald, joined the BBC News Channel to review Wednesday's front pages.
They began by discussing the Daily Mirror's front page about fears over the spread of the Ebola virus from Africa, before turning to the Times's story about European leaders agreeing sanctions against Russia.
The pair then examined the Independent's front page picture, showing a district of Gaza City ablaze after an Israeli air strike, and a report on the front of the Daily Telegraph about new powers to allow tax officials to access funds from the bank accounts of those who are in arrears.
Go to next video: In 60 seconds: What is Ebola?