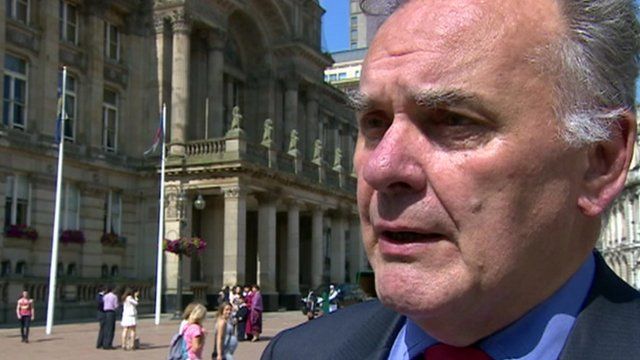 Video
Trojan horse report: Birmingham Council 'made mistakes'
There is "disturbing" evidence that people with a "shared ideology" were trying to gain control of governing bodies in Birmingham, the education secretary has said.
Nicky Morgan was responding to the Trojan horse report from former counter-terror chief Peter Clarke into allegations of a hardline Muslim take-over of schools.
Mr Clarke found evidence of an "aggressive Islamist agenda" and criticised Birmingham Council Council for not properly addressing issue.
The head of the council Albert Bore said mistakes had been made and welcomed plans to introduce an education commissioner for Birmingham.
Go to next video: School report finds signs of plot