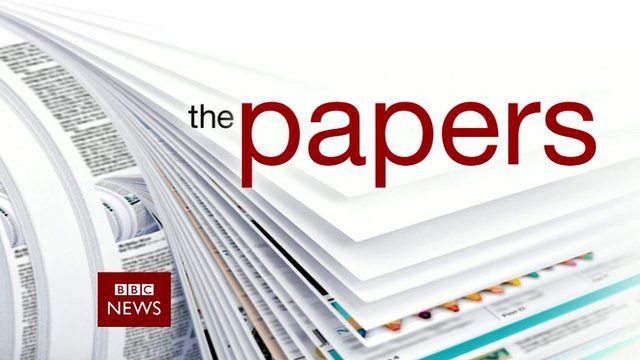 Video
The papers: Wednesday's front pages
Broadcaster Alice Arnold and London Evening Standard home affairs editor Martin Bentham reviewed the papers for the BBC News Channel.
They began by discussing press reaction to the "demotion" of Education Secretary Michael Gove to chief whip, contrasting the Daily Mail's view that his sin was "wanting to make children learn" with the Times's front page saying he was removed because he had become "toxic" to voters.
The pair then looked at a Daily Mirror report into the pay arrangements of new Leader of the Lords Baroness Stowell, the Guardian's story about religious leaders criticising a bill on assisted dying and a Financial Times report about German sausage makers being fined for fixing prices.
Go to next video: Cameron: Team reflects modern Britain