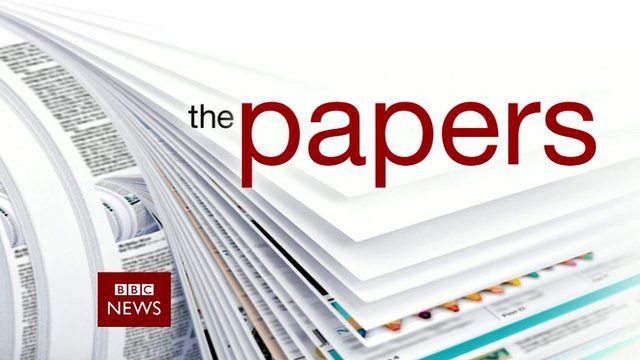 Video
The papers: Thursday's front pages
Journalist Miranda Green and Telegraph commentator Liam Halligan joined the BBC News Channel to review Thursday's papers.
They began with the Times's front page, which reports that tax officials "cost the public millions" by failing to challenge the paperwork of participants in a programme deemed an aggressive tax avoidance scheme before the legal time limit passed.
The pair then moved on to a story in the Daily Express suggesting that the Jean-Claude Juncker, who is set to become European Commission president, has told the UK that free movement of labour is unlikely to be limited within the EU.
They also discussed the Daily Telegraph's front page, which focuses on PM David Cameron's pledge to ban unions from using an "archaic" law allowing them to hold unlimited "rolling" strikes based on a single vote.
Go to next video: Farage: 'Juncker is out of touch'