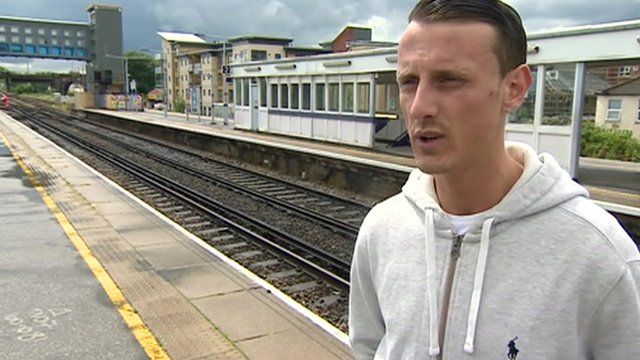 Video
Soldier: 'I rescued woman from Strood railway tracks'
Soldier Billy McPhail has explained to the BBC how he jumped from a railway platform and rescued a woman from the tracks as a train approached.
Mr McPhail jumped from the platform at Strood station in Kent after the woman had fallen moments before a high-speed train arrived.
Footage from a camera onboard the train shows the reaction on the platform as the train approached.
Mr McPhail said he would do the same thing if he was in a similar situation again.
Go to next video: Dutch woman's near miss with train