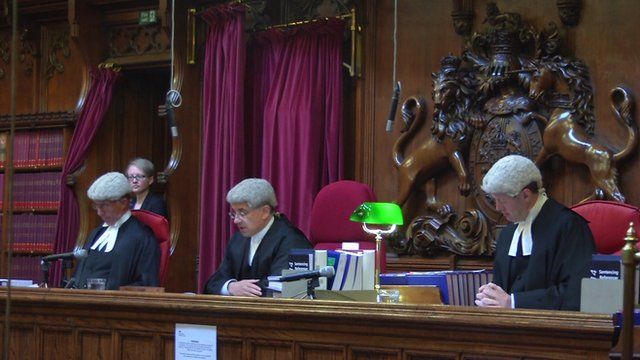 Video
Court of Appeal overturns fraud trial ruling
The Court of Appeal has overturned a ruling which halted a fraud trial after the defendants said they could not get adequate representation.
The case to stop the the multi-million pound fraud case had been made by the prime minister's brother, Alex Cameron QC, who said the defendants would not get a fair trial due to cuts in legal aid.
Judge Sir Brian Leveson said the trial should now be re-listed, but also that the row over cuts in legal aid was standing in the way of justice,.
Many barristers in England and Wales are refusing to take on complex cases because of 30% cuts to their fees.
Go to next video: Legal aid row halts fraud trial