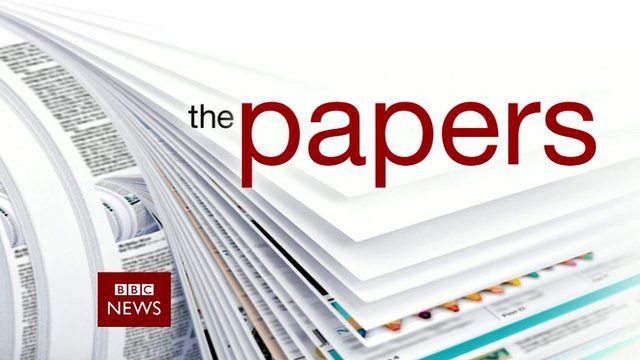 Video
The papers: Wednesday's front pages
Political commentator Miranda Green and ex-Labour government spin doctor Lance Price reviewed Wednesday's front pages for the BBC News Channel.
Their discussion started with the Daily Telegraph's lead, which previews a speech by Chancellor George Osborne, in which he mounts a thinly-veiled attack on UKIP and what he sees as a threat to the UK's free-market economy.
They then took in the lead in both the Times and Financial Times, which concerns Lloyds Banking Group's decision to restrict higher-value mortgages to four times the borrower's salary.
They also discussed the Sun's pre-election series of interviews with the main party leaders - carried out by a black-cab driver - and a comment Prince Charles is reported to have made comparing Russian President Vladimir Putin to Hitler.