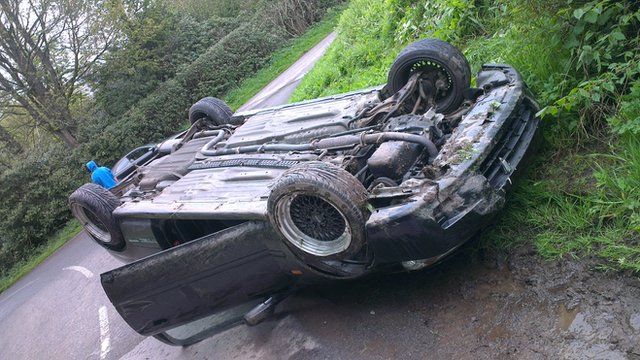 Video
Dad shames son by selling car wreck for 1p on Gumtree
A teenager, who crashed his £2000 car one week after passing his driving test, was left red-faced when his dad sold the wreckage for 1p on Gumtree.
Nathanial Clark, 17, from Monikie, Angus, was not hurt in the crash, but the car was written off.
Dad Steve wrote in the advert: "Due to son thinking he's Colin McRae, I now have a 2000 Honda Civic 1.4 breaking for spares."
"It seems a 1.4 was to much for him to handle. He talked the talk, but certainly didn't walk the walk - he will be walking now, for a long time."
Mr Clark told BBC Radio 5 live's Drive: "He's really embarrassed - and that's what I set out to do."
Go to next video: Wrong-way drunk driver misses lorries