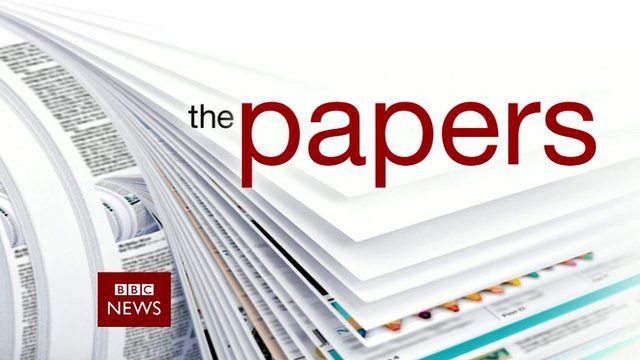 Video
The Papers: Saturday's front pages
Novelist Dreda Say Mitchell and The Economist's Jeremy Cliffe joined the BBC News Channel to review Saturday's papers.
They discussed the coverage of the Rolf Harris sex assaults case.
They also covered the Guardian's story that the Nigerian authorities knew in advance about the raid that lead to 200 schoolgirls being kidnapped by militant Islamists.
The Times's story on Gary Barlow's tax affairs was mentioned.
And they had a look at the Financial Times' story about London so-called "eyeful tower", among other stories.