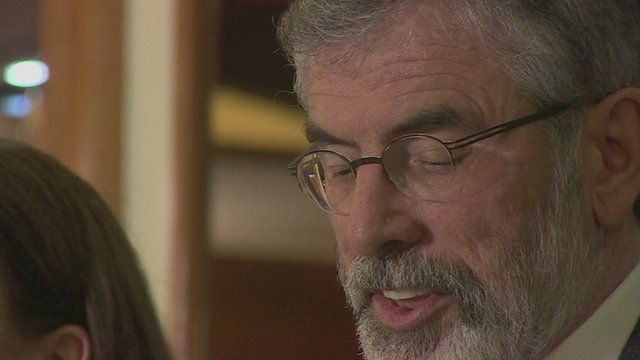 Video
Jean McConville family 'may take civil action'
The family of Jean McConville, a mother-of-10 murdered by the IRA more than 40 years ago, has said they are considering a civil action over the case.
Gerry Adams was released without charge on Sunday after being questioned for four days about the 1972 killing.
The Sinn Fein president claimed there was a "sustained, malicious, untruthful campaign" against him.
Chris Buckler reports.
Go to next video: Adams warned of McConville 'backlash'